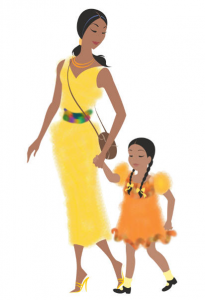 Students 8 to 12 and 13 to 18 years old were invited to submit an essay on the topic: "What my mother means to me." The essays were 100 words or less.
Essays were presented on Saturday, May 3, 2014 at the Mildred Terry Library, 2:00 – 3:00pm.
Contestants read their essays on May 3rd and cash prizes of $25, $15 or $10 were given for 1st, 2nd and 3rd prizes respectively in both age groups.
Other gifts were available for mothers of essay contestants to choose one.