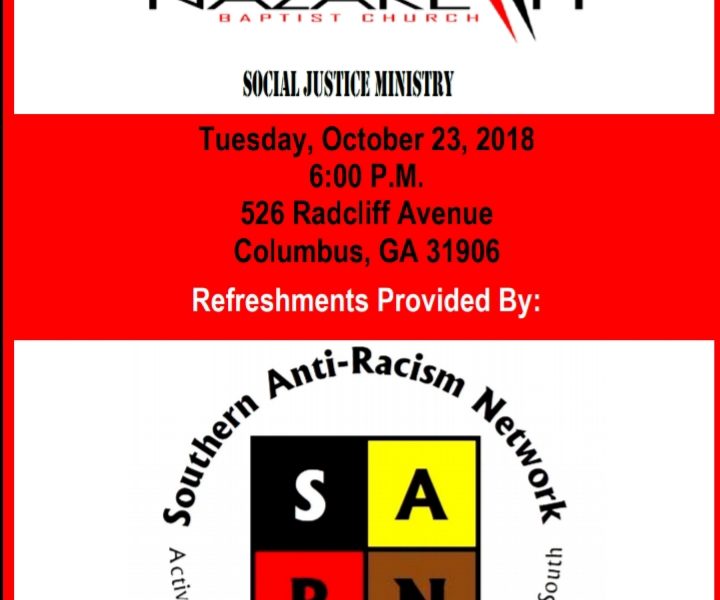 Southern Anti-Racism Network in partnership with Nazareth Baptist Church Social Justice Ministry will host an On The Table event on Tuesday, October 23, 6pm at Nazareth Baptist Church, 526 Radcliff Avenue, Columbus 31906.
Refreshments will be provided.
Contact: Theresa El-Amin, pssarn@aol.com or 762-821-1107
On Tuesday, September 25  – 5:30pm at Columbus Public Library Auditorium, 3000 Macon Road, parents of children with learning differences will tell their stories of fighting for the rights of their children to an adequate basic education.
Carolyn V. Edwards-Golden, Marianne Young and Suzanne Dawson Dunson have agreed to speak about their experiences with Special Education in the MCSD in Columbus GA.
Dr. David Lewis, Superintendent of Education, presented a proposal to the school board in March 2017 to hire Camelot Education to address the inadequate education services for students with special needs in the MCSD. After months of school board acrimony, the proposal was defeated in May 2017. Mary Lewis, Director of Special Education, resigned her post and returned to the classroom. Reports of teacher resignations, student and staff injuries have presented a picture of chaos in the Department of Special Education at the MCSD.
Dr. David Lewis along with Dr. Angela Vickers, Chief of Student Services and Dr. Joann Redden, Director of Special Education have been invited to answer questions about the state of Special Education in the MCSD. Questions will include the future of the GNETS program and funding for Special Education to hire the staff needed to serve a population of students who represent significant numbers of students who are suspended and arrested each year.
The Event Starts at 5:30pm
https://www.facebook.com/events/536081603516434/
The event is free and open to the public. Sponsored by Southern Anti-Racism Network (SARN)
Contact: Theresa El-Amin, 762-821-1107 or pssarn@aol.com www.projectsarn.org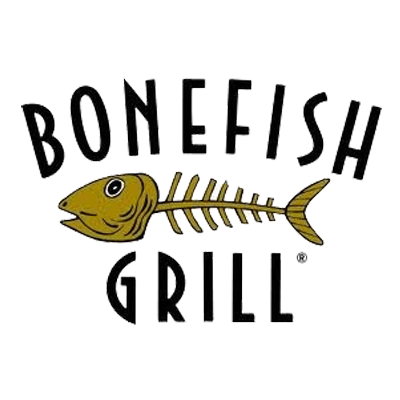 BONEFISH GRILL FUNDRAISER
We invite you to join us at the Columbus Bonefish Grill for the SPICE BENEFIT NIGHT FUNDRAISER.
Date: Thursday, April 26, 2018
Time: 4:00 PM – 10:00 PM
Columbus – 6783-2 Veterans PKWY 31909
706-321-2015
On Tuesday, March 6, 6pm, Southern Anti-Racism Network (SARN) will host a community forum to hear from candidates running for school board. Location is Columbus Public Library, 3000 Macon Road, Auditorium.
Cognizant of the possibility that several candidates may run unopposed, SARN is calling for incumbents and other candidates to address issues of high suspension rates, low performing schools, school bus safety, SPLOST funding and hiring/employment practices for MCSD employees.
Matt Meyer, 30-year (retired) teacher from New York Public Schools and active in the Fellowship of Reconciliation will present on restorative justice practices as an alternative to exclusionary discipline.
The only candidate with opposition to date is Mark Cantrell in District 6. (See below). District 6 candidates Robert Roth and Eddie Obleton have confirmed.
The event is free and open to the public.
Contact: Theresa El-Amin, 762-821-1107 or pssarn@aol.com